The Fried Chicken Mushroom (Lyophyllum decastes, syn. Lyophyllum aggregatum) is a fungus in the family Lyophyllaceae.
The mushroom relatives delights the knowledgeable searcher again and again with its sometimes abundantly sprouting occurrences. Whole baskets can sometimes be found directly at a site. Unfortunately, there are a few reports of incompatibility.
Lyophyllum decastes is a good, very productive edible mushroom. Only the caps should be used, as the stems are tough.
Fried Chicken Mushrooms were considered inbred a few years ago, but the species is now produced on an industrial scale in Japan.
When it comes to substrate, Lyophyllum decastes is picky. Successful growers in the Far East use a composite of sawdust and seasoned manure, corn straw and abundant aggregates. Stem inoculations are not possible. As a soil dweller, the fungus requires cover soil for fruiting.
Agar Culture Media: MEA
Cropping:
Containers for fruiting:
Biological efficience:
Substrates: Rye Berries, grain mix
PH: 6
decomposing, growing mostly in clumps from a stalk
S
P
A
W
N

P
R
I
M
O
R
D
I
A

F
R
U
I
T
I
N
G

Temp °C

25

10-20

15

Relative Humidity

%

90-100

85-95

90

Duration d

50

14-21

12

CO2 ppm

>10000

2000

FAE per h

0-1

Light lux

–

<50

200-500
As a soil-dwelling saprobiont, Lyophyllum decastes frequently occurs in deciduous and mixed forests as well as in meadows and prefers loose, humus-rich soils. The fruiting bodies appear in spring from April to May and in autumn from September to November.
Deciduous forest, prefers loose, moist soils, often on roads, roadsides, parks, spring :April to May & autumn: September to November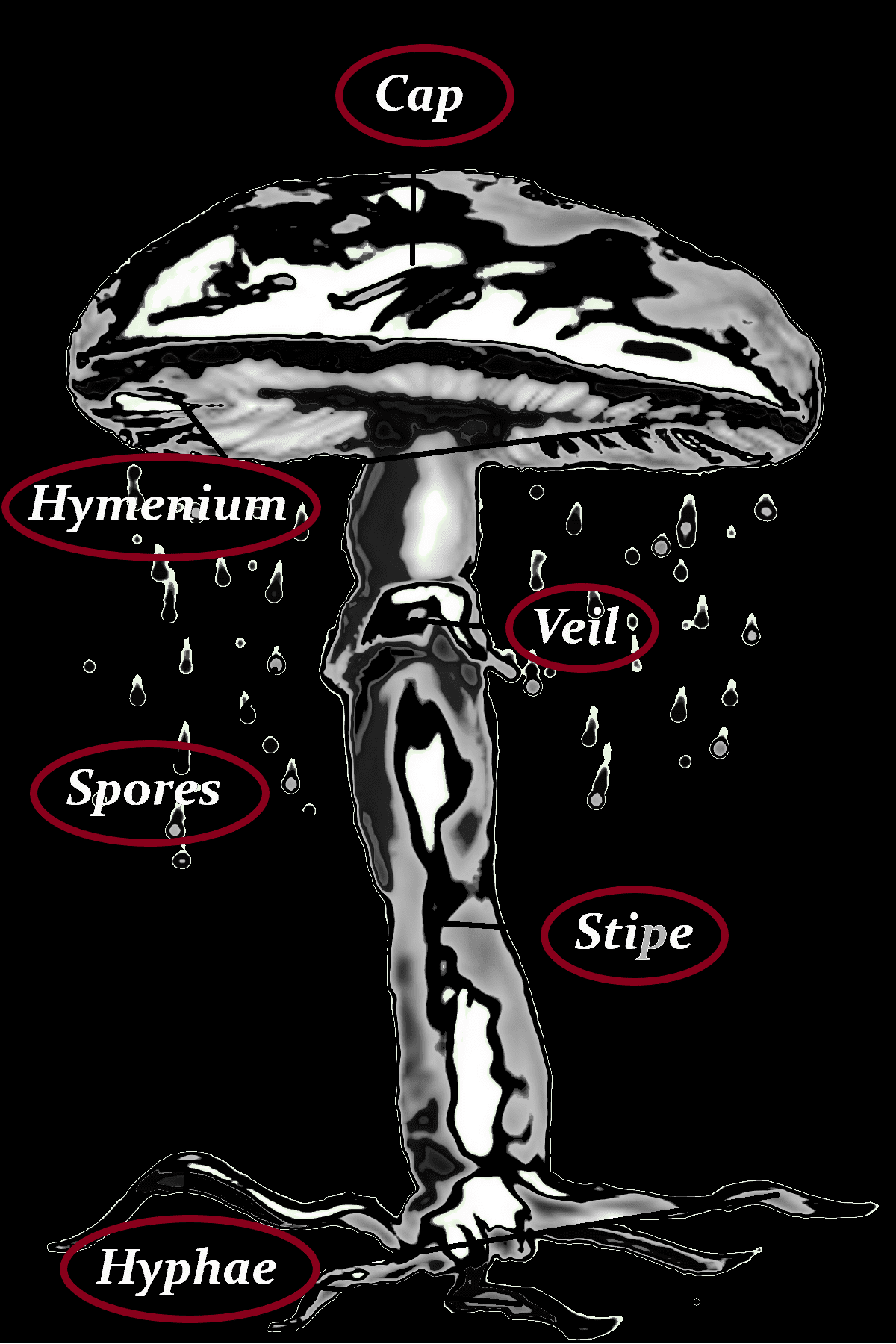 -3-9 (13) cm Ø
-yellow leathery, pale brownish gray, orange brown
-center of cap slightly humped or slightly depressed
-old finned
-slight radial veining is typical also in young specimens
-curly wavy margin
-whitish
-broadly adnate or somewhat pendulous, partly humped beforehand
-5-10 (13) cm long
-1-4 (5) cm Ø
-whitish to light brown
-longitudinally fibrous
-frosted tip
-pure white
-6-7 x 3.5-4 µm
-ellipsoid
Panzerrasling, Frostrasling, Nebelkappen
The flavor of the Fried Chicken Mushroom is described as mildly nutty, and the flesh remains nice and firm even after cooking. In Japan, it is recommended to fry the mushroom rather than boil it.
solid, white, tough, elastic
neutral to somewhat floury, pleasant to slightly nutty
| | |
| --- | --- |
| Deutsch | |
| Deutsch | |
| Englisch | |
| Englisch | |
| Finnisch | |
| Französisch | |
| Japanisch | ハタケシメジ |
| Litauisch | |
| Mono | Seexayu' |
| Nahuatl | Xoletl |
| Niederländisch | |
| Norwegisch | |
| Russisch | |
| Schwedisch | |
| Spanisch | Hongo clavito |
| Spanisch | Huacha |
| Tschechisch | |
| Ungarisch | |
| Wissenschaftl. Name | |
| Wissenschaftl. Name | |
| Wissenschaftl. Name | |
Lyophyllum Decastes, Lyophyllum Aggregatum, Brauner Rasling, Büschelrasling, Geselliger Rasling, Ockerbrauner Büschelrasling, Büscheliger Rasling
| | |
| --- | --- |
| Division | Basidiomycota |
| Class | Agaricomycetes |
| Order | Agaricales |
| Family | Lyophyllaceae |
| Genus | Lyophyllum |
| Species | L. decastes |
| Ecology | Saprobiont |