The coral tooth fungus (Hericium coralloides) is a species of fungus from the family of Hericiaceae. It was selected by the German Society for Mycology as the Mushroom of the Year 2006.
A rare mushroom, although widespread throughout Europe. Protected in Germany, the mushroom may not be collected. It can change its way of life to saprobiontic and is therefore easy to cultivate.
A vital mushroom of world format. It is grown commercially mainly by growers who supply the dietary supplement industry.
Stomach disorders, hot flashes, antiinflammatory, antioxidant, obesity, esophageal diseases, polyneuropathy, aAlzheimer's disease, nervous disorders, aids digestion, relieves restlessness, anxiety and strengthens the immune system
The branched spiny beard is edible when young. Due to its rarity (Red List G[2]), the species should be protected.
Best breeding Hericium coralloides results with sterile substrates based on beech flour. Aim for only single fruiting bodies on the substrate, better leave only few fruiting windows for the fungus. Breeding on logs is also possible.
Coral tooth fungus do not need a ripening phase after successful colonization of the substrate, you can immediately transfer it to the fruiting phase.
You will get an optimal result in the form of a single fruiting body if you let the fungus fruit through the filter.
Agar Culture Media: MEA
Cropping: 2 flushes, 2 weeks apart
Containers for fruiting:
Biological efficience: 150g per 1kg substrate
Substrates: Rye Berries, grain mix, hardwood, straw, supplemented sawdust
decomposer, the similar beard grows on coniferous wood & the hedgehog on hardwood
S
P
A
W
N

P
R
I
M
O
R
D
I
A

F
R
U
I
T
I
N
G

Temp °C

21-25

18-24

10-17

Relative Humidity

%

95-100

80-85

85-95

Duration d

15-18

12

14

CO2 ppm

>10000

2000-5000

FAE per h

0-1

Light lux

–

500
Hericium coralloides grows on the trunks of very rotten deciduous trees. It is mostly found on beeches, but also occurs on oaks, elms, ashes, poplars and birches. The species is widespread in Central Europe, moderately common in Germany. The fruiting bodies appear in autumn.
Deciduous trees, dead wood, preferably beech, very rarely also on spruce, late summer to late autumn, rare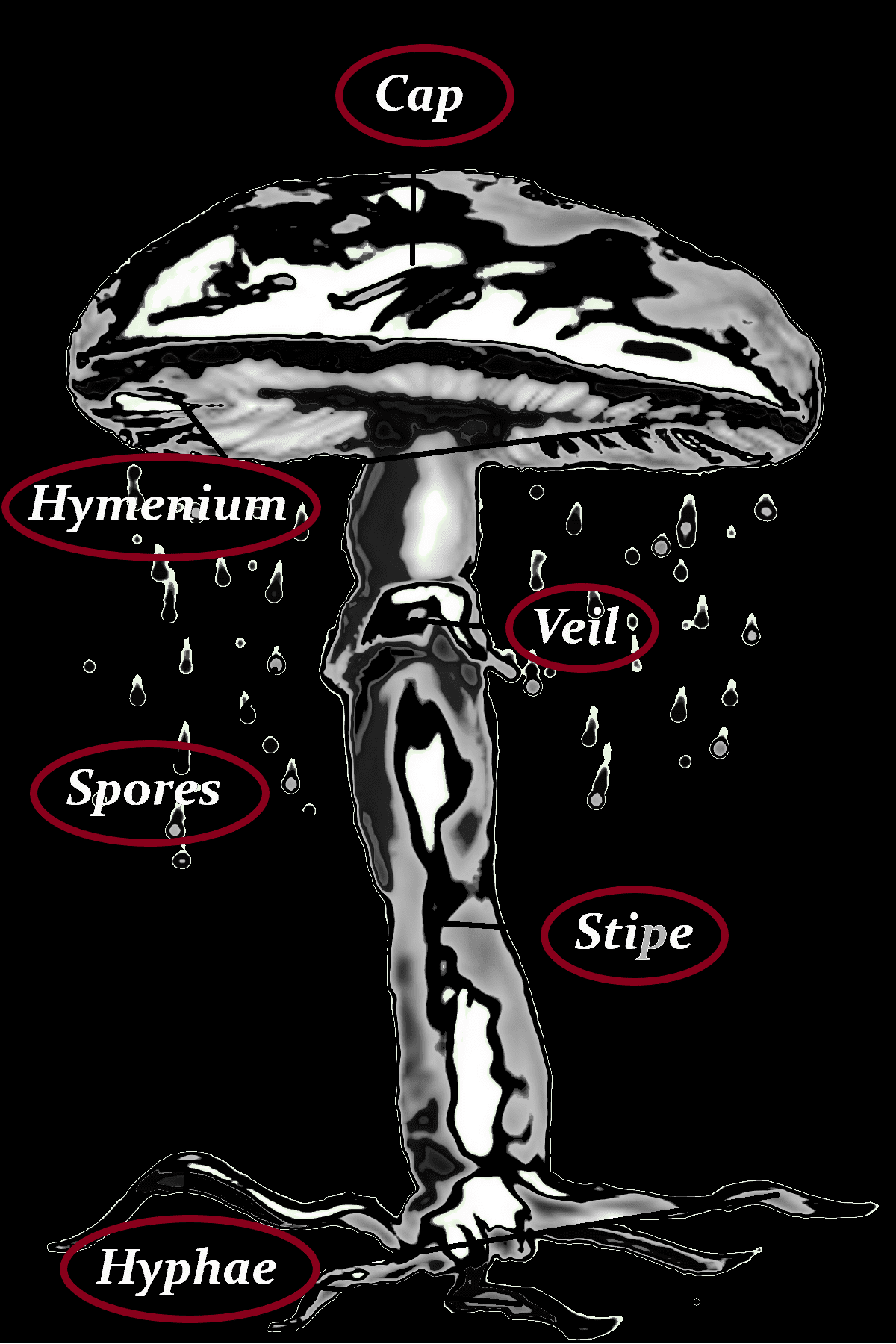 -12 (25) cm Ø
-white, later dirty yellow
-ascending branches starting from the common stem
-young bearded, old drooping
-white

-4-5 x 3-4 µm

-globular
Tannenstachelbart, Igelstachelbart, Weißes Stachelspitzchen, Dorniger Stachelbart, Nördlicher Stachelseitling, Rasiges Stachelspitzchen
Hericium coralloides are edible mushrooms with only mediocre taste like radish. Visually, however, an absolute feast for the eyes.
whitish, soft, old and hard, fleshy, brittle.
pleasant to slightly rettichy
Nutritional content per 100g
Proximates:
Water
88.6g
Energy (Atwater General Factors)
43kcal
Energy (Atwater Specific Factors)
35kcal
Nitrogen
0.4g
Protein
2.5g
Total lipid (fat)
0.26g
Ash
1.08g
Carbohydrates:
Carbohydrate, by difference
7.59g
Minerals:
Calcium, Ca
<2.5mg
Iron, Fe
0.69mg
Magnesium, Mg
11.7mg
Phosphorus, P
94mg
Potassium, K
443mg
Sodium, Na
0mg
Zinc, Zn
0.74mg
Copper, Cu
177mg
Manganese, Mn
0.18mg
Selenium, Se
1.8µg
Vitamins and Other Components:
Thiamin
146mg
Riboflavin
363mg
Niacin
1.63mg
Vitamin B-6
66mg
Biotin
17µg
Folate, total
30µg
Vitamin D (D2 + D3), International Units
0.8IU
Vitamin D (D2 + D3)
0.02µg
Vitamin D2 (ergocalciferol)
0.02µg
Vitamin D4
0µg
Phytosterols:
Stigmasterol
<0.2mg
Campesterol
<0.2mg
Beta-sitosterol
<0.2mg
Ergosta-7-enol
2.52mg
Ergosta-5,7-dienol
4.41mg
Ergosta-7,22-dienol
819mg
Ergosterol
68mg
Beta-sitostanol
<0.2mg
Delta-5-avenasterol
<0.2mg
Delta-7-Stigmastenol
<0.2mg
Amino acids:
Ergothioneine
17mg
© U.S. Department Of Agriculture
| | |
| --- | --- |
| Armenisch | |
| Chinesisch (traditionell) | 分枝猴頭菇 |
| Chinesisch (vereinfacht) | 珊瑚状猴头菌 |
| Deutsch | |
| Dänisch | Koralpigsvamp |
| Englisch | |
| Estnisch | |
| Finnisch | koralliorakas |
| Französisch | Hydne corail |
| Japanisch | |
| Litauisch | Korališkasis trapiadyglis |
| Niederländisch | |
| Norwegisch | korallpiggsopp |
| Polnisch | |
| Russisch | |
| Schwedisch | |
| Tschechisch | |
| Tschechisch | korálovec bílý |
| Ungarisch | Közönséges petrezselyemgomba |
| Wissenschaftl. Name | |
| Wissenschaftl. Name | |
| Wissenschaftl. Name | |
| Wissenschaftl. Name | |
Hericium Coralloides, Hericium Ramosum, Ästiger Stachelbart, Buchenstachelbart, Alpen Stachelbart, Eiskoralle, Bartkoralle, Korallenstachelbart
| | |
| --- | --- |
| Division | Basidiomycota |
| Class | Agaricomycetes |
| Order | Russulales |
| Family | Hericiaceae |
| Genus | Hericium |
| Species | H. coralloides |
| Ecology | Saphrotrophic |