The genus Psilocybe is known for a number of hallucinogenic representatives. Such is the Psilocybe semilanceata (the bare-headed), the psychotropic fungus of Europe. The Psilocybe cubensis species has become famous for being easy to grow and has therefore gained wide acceptance in the drug subculture, where it serves as a source of the highly sought after psilocybin. The baldhead genus is the most studied genus of hallucinogenic mushrooms.
Psilocybin was isolated from Psilocybe subaeruginosa at between 0.06% and 1.93% and psilocin up to 0.17%.
In progress – Infos following soon
S
P
A
W
N

P
R
I
M
O
R
D
I
A

F
R
U
I
T
I
N
G


Temp °C

Relative Humidity

%

Duration d

CO2 ppm

FAE per h

Light lux
Agar Culture Media:
Cropping Cycle:
Containers for fruiting:
Biological efficiencies:
Substrates:
Season: May through August
Psilocybe subaeruginosa grows solitary to gregarious in grassy fields and is occasionally seen in manure. It grows in woody debris, decaying piles of leaves and twigs, sandy woody soils, gardens and amongst bark chips. In urban areas and along paths and paths in gardens and deciduous forests.
It is found only in Tasmania and Australia, where it is widespread. The species is also known from native Australian and eucalyptus forests and is famous for wood chips in New Zealand.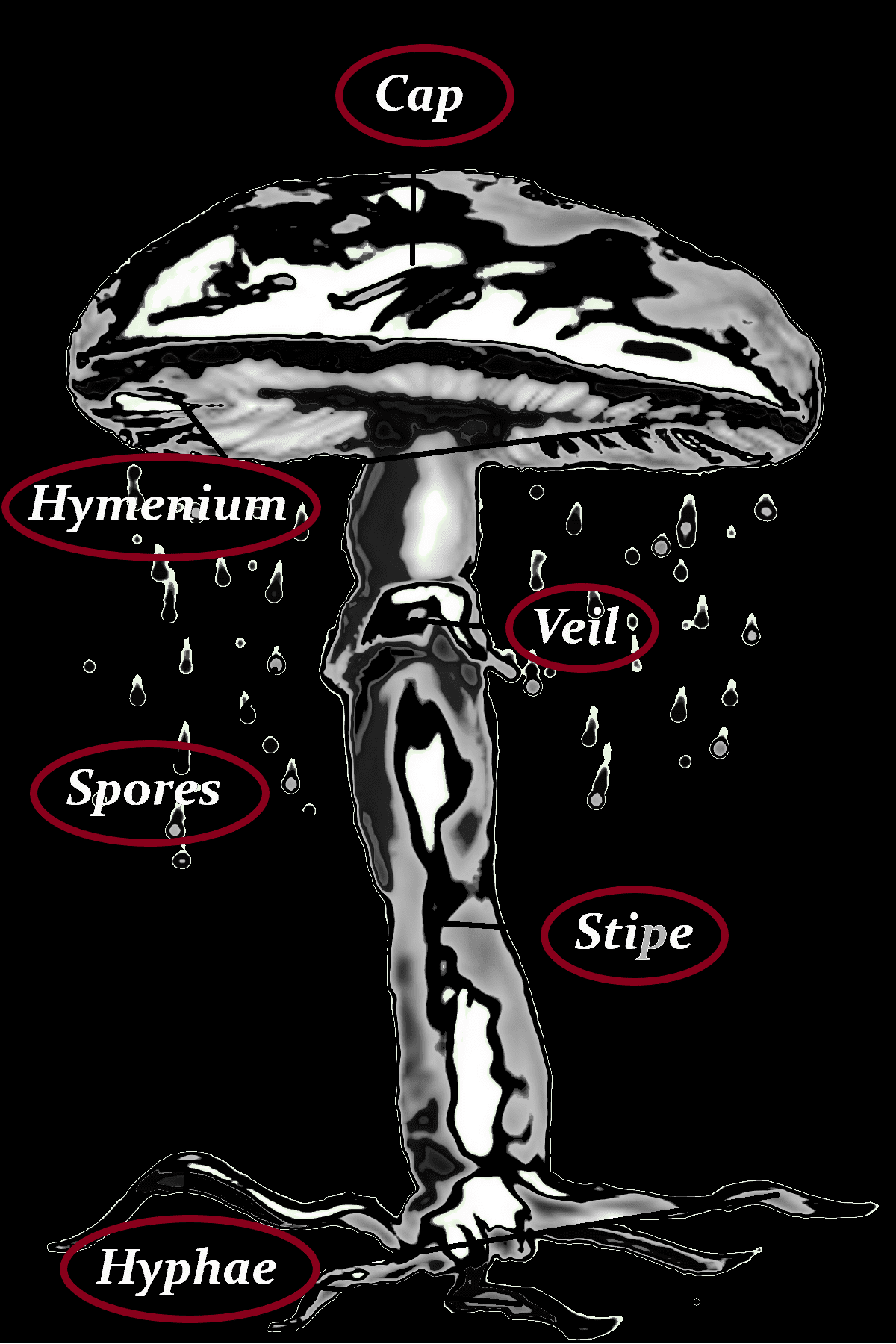 -1-6 cm
-conical to convex
-cinnamon-brown
-hygrophanous
-margin moistly striped
-rising with age
-often with a slight hump
-bluish bruises where damaged
-4,5 to 12 cm long
-0,2 to 0,4 cm thick
-white to grey
-finely striped
-equal to slightly enlarged at the base
-crowded
-cream when young
-purplish-brown when old
-with adnate-to-annex binding
14 x 7 µm
-dark purple-brown
-subellipsoid
Galerina marginata, Galerina species, Hypholoma, Inocybe, Leratiomyces ceres, Coprinellus sect. Micacei, Pholiota communis, P. allennii, P. azuresecens, P. cyanescens, P. makarorae, Psilocybe subsecotioides, P. weraroa
With a white curtain partial veil that soon disappears, often leaving traces on the upper trunk.
-dark brown
-drooping
-grooved
There is an urgent warning against food experiments with Psilocybe subaeruginosa. Collecting, possessing and selling drug mushrooms is illegal in many countries around the world.
Depending on the particular strain, growth method, and age at harvest of Psilocybe subaeruginosa, psilocybe mushrooms can come in rather different potencies. It is recommended to weigh the actual mushrooms, better then counting them. 10% of the mushrooms mass is left, when dried. Take a look at Properties, to find out how potent they are.
1 to 3 small button mushrooms or 1 large, fresh dried 1 gram.
Due to the presumed main ingredient, psilocybin, the same effect can be expected as with other types of well-known hallucinogenic mushrooms. At this point, it is convenient to refer to the description of the effects of Psilocybe cumbensis.
Duration:
5-6 hours
It is the hallucinogenic tryptamine contained in this type of mushroom called psilocybin.
P. subs, P.s. Cleland, Psilocybe australiana, P. eucalypta