Psilocybe natalensis is a unique and exciting species endemic to Natal, South Africa.
Originally collected in 1994 from an artificially fertilized cattle pasture in KwaZulu-Natal, South Africa, another nearby collection of Psilocybe natalensis was made in 1998 from an irrigated lawn in Royal Natal National Park. Although it resembles Psilocybe cubensis, recent genetic tests have confirmed that it is a unique species.
Psilocybe natalensis compared to the closely related P. cubensis, it is incredibly vigorous and disease resistant.
In progress – Infos following soon
S
P
A
W
N

P
R
I
M
O
R
D
I
A

F
R
U
I
T
I
N
G


Temp °C

Relative Humidity

%

Duration d

CO2 ppm

FAE per h

Light lux
Agar Culture Media:
Cropping Cycle:
Containers for fruiting:
Biological efficiencies:
Substrates:
Grasslands and enriched soils, subtropical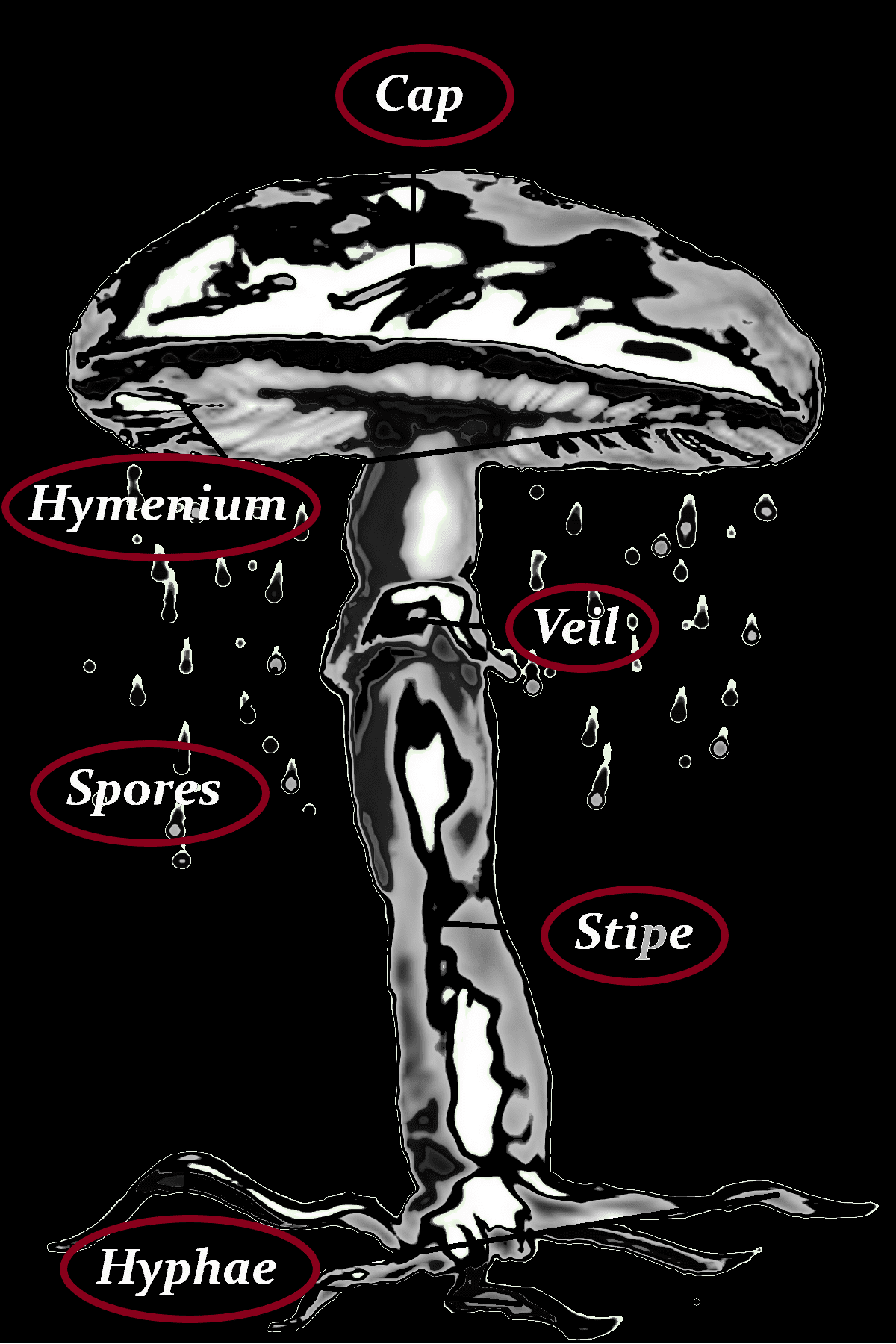 -up to 25 mm in diameter
-bluntly conical to broadly convex with age
-occasionally with a small hump
-yellowish towards the disc
-whitish overall
-not hygrophanous
-often tinged with bluish at the edge
-in places smooth to irregular surface
-40-120mm long
-2-10mm thick

-smooth,

-silky white

-straight to curved

-enlarged near the base

-blue-green bruises where injured, especially near the base
-attachment clearly increases with age
-first light brown, then dark purple-brown
-white edges
13×8 µm
-dark purplish brown
-broadly ellipsoid
-4-spored basidia
-1-, 2-, and 3-spored basidia were seen
Partial veil which leaves little to no veil residue.
There is an urgent warning against food experiments with Psilocybe natalensis. Collecting, possessing and selling drug mushrooms is illegal in many countries around the world.
Depending on the particular strain, growth method, and age at harvest, psilocybe mushrooms can come in rather different potencies. It is recommended to weigh the actual mushrooms, better then counting them. 10% of the mushrooms mass is left, when dried. Take a look at Properties, to find out how potent they are.
Due to the presumed main ingredient of Psilocybe natalensis, psilocybin, the same effect can be expected as with other types of well-known hallucinogenic mushrooms. At this point, it is convenient to refer to the description of the effects of Psilocybe cumbensis.
Duration:
5-6 hours