The fruiting bodies if Psilocybe serbica grow on decaying wood & on wood chips used in horticulture. The mushroom contains the compound psilocybin. It is closely related to Psilocybe cyanescens, although the latter has a strong floury odor and taste and does not have translucent streaks when wet.
Psilocybe serbica, clearly hallucinogenic, is also one of the problematic species in terms of its botanical classification.
Psilocybe serbica has a hallucinogenic effect! The psilocybin content range from 0.11% to 1.34% dry weight. Baeocystin and psilocybin concentrations were highest in mushroom caps.
I highly warn against foraging this mushroom, identifying it is only possible with certainty under the microscope.
In progress – Infos following soon
S
P
A
W
N

P
R
I
M
O
R
D
I
A

F
R
U
I
T
I
N
G


Temp °C

Relative Humidity

%

Duration d

CO2 ppm

FAE per h

Light lux
Agar Culture Media:
Cropping Cycle:
Containers for fruiting:
Biological efficiencies:
Substrates:
Summer to fall
Deciduous forests, spruce forests, forest meadows, rare in Western and Central Europe, from September to December.
Psilocybe serbica grows mainly in clumps, on well-decomposed conifers and deciduous trees, and together with Urtica spp. or rubus spp. on twigs, compost, plant debris, in woods, especially in moist places along streams, forest paths, and roadsides. It has not been reported to be synanthropic.
Preferred substrates are hardwood mulch made from oak, eucalyptus, Douglas fir, and alder. Fruiting occurs in cool weather, generally late September through January. The species can be easily grown on agar, grain seed, and cellulosic material, including wood chips and sawdust.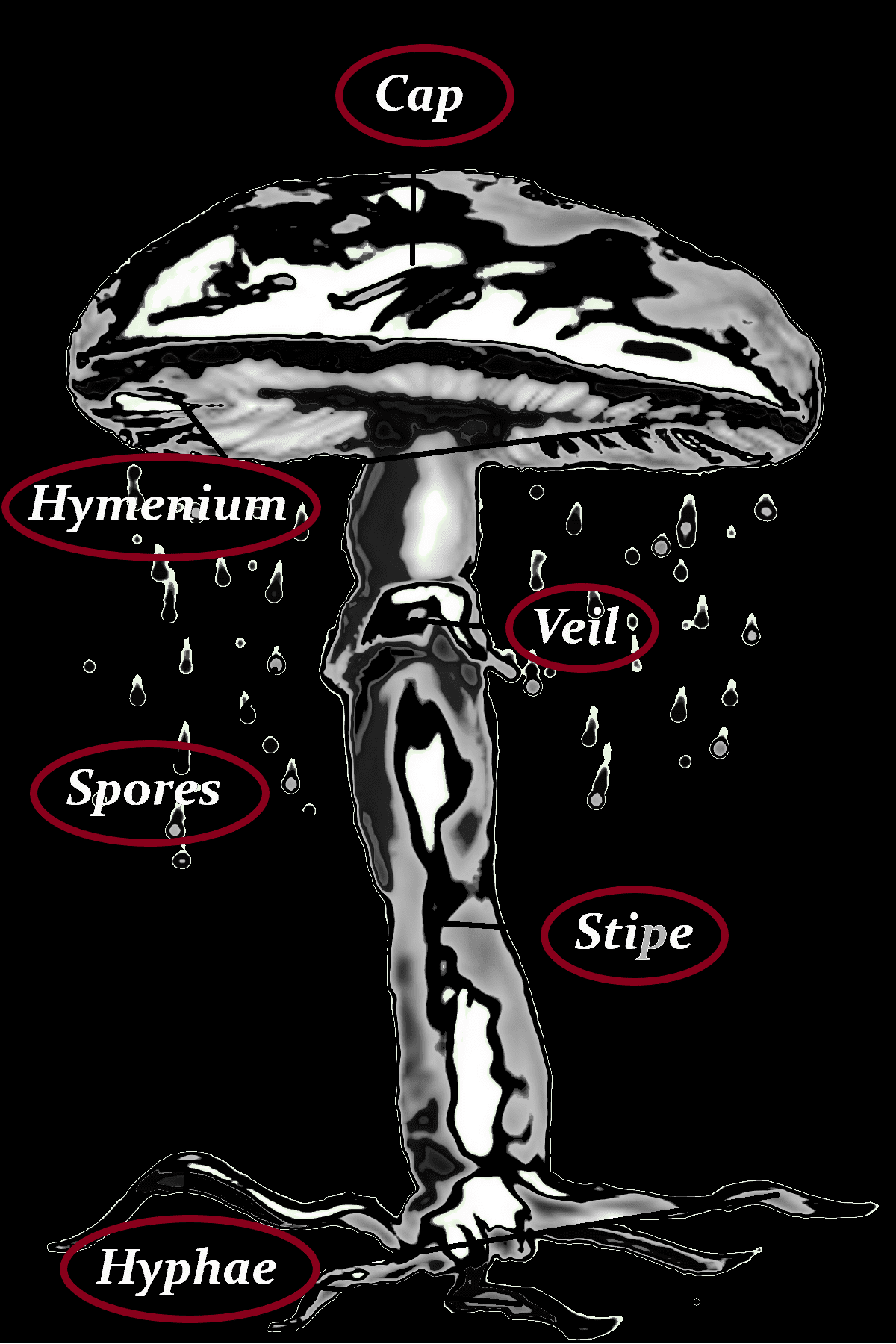 -1-2 (3) cm
-grayish brown, light brown
-hygrophanous
-sometimes slightly ridged often darker brown
-hemispherical
-possibly slightly humped
-never upturned
-bluish when injured
-light brownish
-white-fibrous-floccose
-darker brownish to base
-very long
-base with mycelium white-felted
-gray, gray-brown, dark brown
-with intermediate lamellae
3-4 x 9-11 µm
-blackish brown
PSILOCYBE CYANESCENS, PANAEOLUS CYANESCENS, PSILOCYBE SEMILANCEATA, PROTOSTROPHARIA SEMIGLOBATA, PANAEOLUS PAPILIONACEUS, PANAEOLUS GUTTULATUS, PANAEOLUS FIMICOLA
-dark brow
-drooping
-grooved
There is an urgent warning against food experiments with Psilocybe serbica. Collecting, possessing and selling drug mushrooms is illegal in many countries around the world.
Depending on the particular strain, growth method, and age at harvest, psilocybe mushrooms can come in rather different potencies. It is recommended to weigh the actual mushrooms, better then counting them. 10% of the mushrooms mass is left, when dried. Take a look at Properties, to find out how potent they are.
Due to the presumed main ingredient, psilocybin, the same effect can be expected as with other types of well-known hallucinogenic mushrooms. At this point, it is convenient to refer to the description of the effects of Psilocybe cumbensis.
Duration:
5-6 hours
It is the hallucinogenic tryptamine contained in this type of mushroom called psilocybin.
Psilocybe bohemica, Böhmischer Kahlkopf,Psilocybe serbica f. sternberkiana (Borov.) Borov., Oborník & Noordel, Psilocybe bohemica Sebek 1983, Serbischer Kahlkopf