Psilocybe allenii are suspected of having intoxicating effects. It is urgently warned against tasting. Also, distinguishing this species is often very difficult and is usually only safely possible microscopically.
Psilocybe allenii has a strong hallucinogenic effect. The psilocybin content can be almost up to 2% of the dry matter.
In progress – Infos following soon
S
P
A
W
N

P
R
I
M
O
R
D
I
A

F
R
U
I
T
I
N
G


Temp °C

Relative Humidity

%

Duration d

CO2 ppm

FAE per h

Light lux
Agar Culture Media:
Cropping Cycle:
Containers for fruiting:
Biological efficiencies:
Substrates:
Season: Late summer to late autumn
Psilocybe allenii grows on cellulosic material such as wood shavings or sawdust, deciduous forest, in moist woods or gardens, on deadwood, humus, post-decomposer, grown as a drug.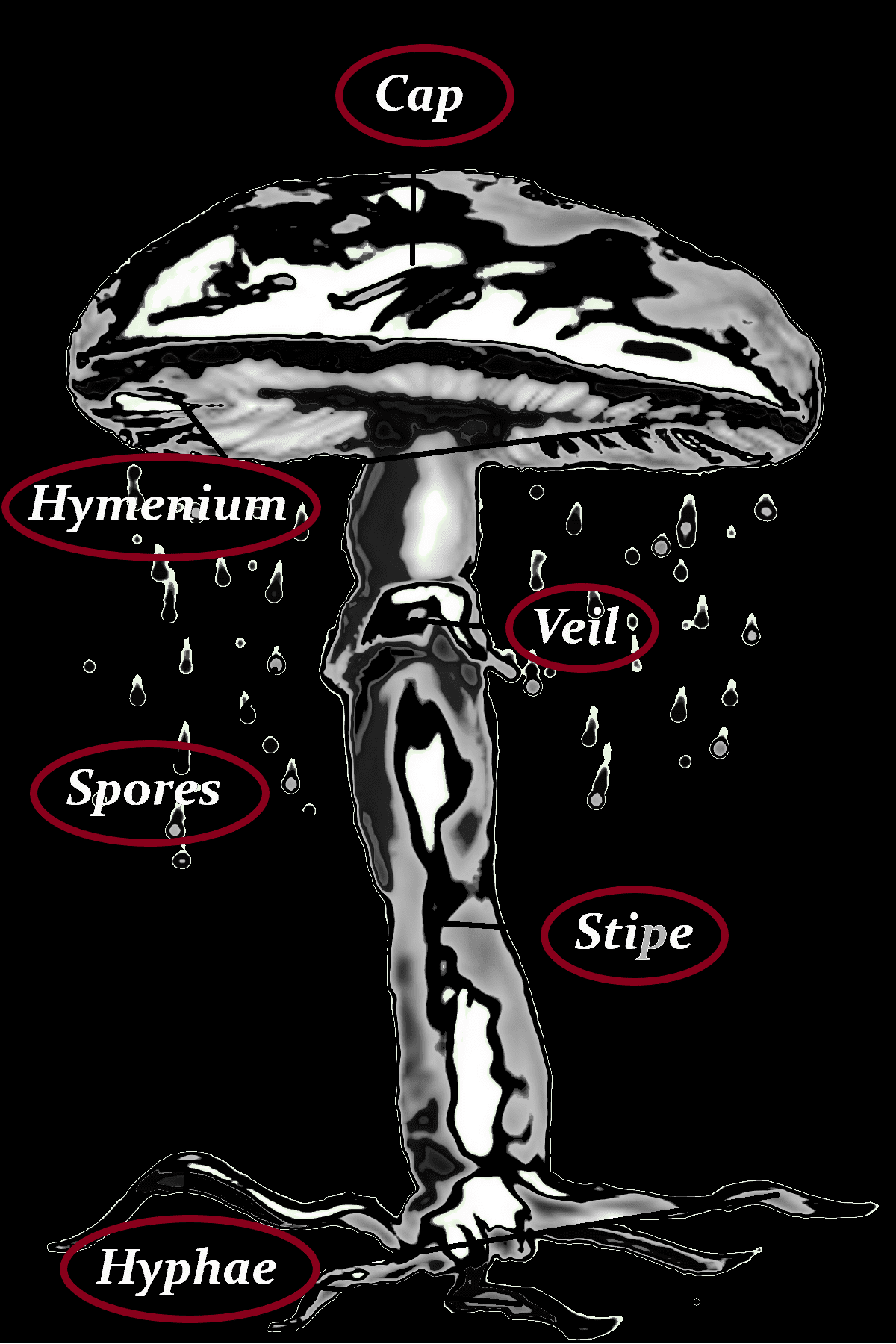 -1-4 (5) cm
-grayish brown, light brown, hazel, orange-brown
-pale ochre yellowish when dry
-barely hygrophanous
-smeary when wet
-young with veil
-hemispherical, later flattened, margin grooved
-bluish when injured (greenish blue to lagoon blue)
-whitish with ochre yellow, reddish brown to orange yellow
-furrowed
-base more orange brown
12-13.1 x 6.8-7.4 μm
-Dark brown to purplish brown
-gray, grayish brown, cinnamon brown, dark brown
-whitish

-attached

-very distant standing

-with intermediate lamellae

-bluish at pressure points

-margin somewhat grooved

-edge likes bluish
PSILOCYBE AZURESCENS, PSILOCYBE SERBICA VAR. BOHEMICA, PANAEOLUS CYANESCENS, PSILOCYBE SEMILANCEATA, PROTOSTROPHARIA SEMIGLOBATA, PANAEOLUS PAPILIONACEUS, PANAEOLUS GUTTULATUS, PANAEOLUS FIMICOLA
-light brownish
-whitish-turned-fibrous
-bluish
-base blue-white mycelial
-somewhat thickened and curved
There is an urgent warning against food experiments. Collecting, possessing and selling drug mushrooms is illegal in many countries around the world.
Depending on the particular strain, growth method, and age at harvest, psilocybe mushrooms can come in rather different potencies. It is recommended to weigh the actual mushrooms, better then counting them. 10% of the mushrooms mass is left, when dried. Take a look at Properties, to find out how potent they are.
Due to the presumed main ingredient, psilocybin, the same effect can be expected as with other types of well-known hallucinogenic mushrooms. At this point, it is convenient to refer to the description of the effects of Psilocybe cumbensis.
Duration:
5-6 hours
-neutral to slightly floury
-mealy
-slightly bitter (tart)
-brownish
-then green-blue to lagoon-blue
blaugrünfleckender Kahlkopf, blaufärbender Kahlkopf, Psilocybe cyanofriscosa, Azurkahlkopf, Geriefter Azurblauer Kahlkopf