Psilocybe allenii is a species of mushroom belonging to the genus Psilocybe, which is known for its psychoactive properties. It is commonly referred to as Allen's psilocybe or the golden cap.
Distinguishing this species is often very difficult and is usually only safely possible microscopically. Incorrect identification can lead to ingesting toxic or potentially fatal species.
Psilocybe allenii has a rich cultural history intertwined with human civilization. Ancient cultures revered this magical mushroom as a sacred tool for spiritual exploration, divination, and healing.
This humble mushroom is a master chemist, producing a cocktail of psychedelic compounds that can unlock the hidden doors of perception. Psilocybe allenii has a strong hallucinogenic effect. The psilocybin content can be almost up to 2% of the dry matter.
While the effects of Psilocybe allenii may be otherworldly, its origins are firmly grounded in the natural world. This species thrives in the lush, damp corners of forests, where it forms symbiotic relationships with the roots of nearby trees.
Recent studies have suggested that psilocybin, the key compound found in Psilocybe allenii, may hold promising therapeutic potential for a range of mental health conditions, including depression, anxiety, and addiction.
This species is a wood-loving mushroom, and its cultivation process differs from other Psilocybe varieties. In this guide, we will outline the steps to successfully grow Psilocybe allenii outdoors using wood chips as a substrate, you can follow our P. cyanescens guide if you want to cultivate indoors, just change the environmental parameter.
The cultivation of Psilocybe allenii begins with obtaining a clean culture. This can be achieved by starting with spores and transferring them to agar petri dishes. In a sterile environment, inoculate the spores onto the agar using a homemade inoculation loop. Select the best dishes with healthy mycelium growth and transfer them to fresh petri dishes.
It's time to move on to the next phase: Rye grain bags. Sterilize the rye grain bags, and once cooled, inoculate them with the culture. Seal the bags and incubate them at room temperatures (spawn run). The colonization process may take around three weeks.
When the rye grain bags are fully colonized, it's time to transfer the mycelium to wood-based substrates. Experiment with different options, such as pasteurized cardboard or pasteurized sawdust. Choose a substrate that is suitable for the growth of Psilocybe allenii. Inoculate the substrates with a portion of the colonized rye grain bag.
To create an outdoor woodchip bed, remove any unwanted vegetation and lay down the woodchips. Psilocybe allenii prefers hardwood chips, but other wood types can also be used. Place the colonized substrate on top of the woodchips. Make sure the bed is labeled for easy identification.
Maintain moisture levels by watering the beds periodically, especially during dry periods. Covering the beds with cardboard and placing stones on top can help retain moisture. In the fall, remove the cardboard to allow natural rainfall to provide moisture.
Psilocybe allenii requires cool temperatures for fruiting. Typically, fruiting occurs between September and January in colder weather. Be patient, as it may take some time for the mushrooms to appear. Regularly check the beds for any signs of growth, such as mushroom caps and white rhizomorphs near the base.
In conclusion, cultivating Psilocybe allenii is a process that requires attention to detail and patience. By following the steps outlined in this guide and adapting them to your specific conditions, you can increase your chances of successfully growing this unique and potent species of mushroom outdoors.
S
P
A
W
N

P
R
I
M
O
R
D
I
A

F
R
U
I
T
I
N
G

Temp

21-26°C (70-79°F)

7°C-13°C (64-73°F)

10°C-18°C (64-73°F)

Relative Humidity

%

90-95

85-90

85-90

Duration d

10-21

5-14

7-14

CO2 ppm

>5000

1000-2000

<1000

FAE per h

0-1

4-6

4-8

Light lux

–

100-800

500-1000
Agar Culture Media: MEA, MYPA, MYA, PDYA
Cropping Cycle:
Containers for fruiting:
Biological efficiencies:
Substrates:
Season: Late summer to late autumn
Psilocybe allenii grows on cellulosic material such as wood shavings or sawdust, deciduous forest, in moist woods or gardens, on deadwood, humus, post-decomposer, grown as a drug.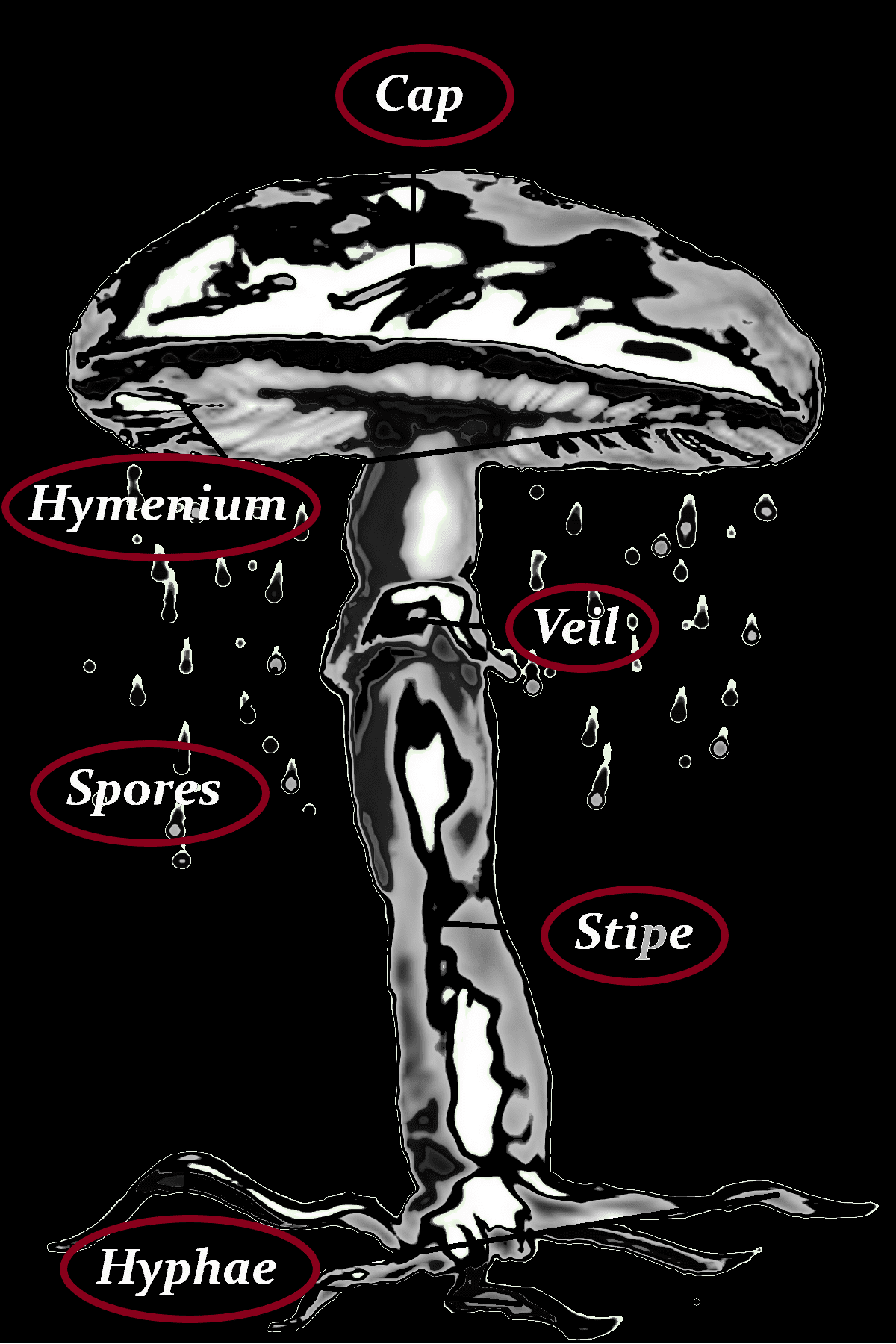 -1-4 (5) cm
-grayish brown, light brown, hazel, orange-brown
-pale ochre yellowish when dry
-barely hygrophanous
-smeary when wet
-young with veil
-hemispherical, later flattened, margin grooved
-bluish when injured (greenish blue to lagoon blue)
-whitish with ochre yellow, reddish brown to orange yellow
-furrowed
-base more orange brown
12-13.1 x 6.8-7.4 μm
-Dark brown to purplish brown
-gray, grayish brown, cinnamon brown, dark brown
-whitish

-attached

-very distant standing

-with intermediate lamellae

-bluish at pressure points

-margin somewhat grooved

-edge likes bluish
PSILOCYBE AZURESCENS, PSILOCYBE SERBICA VAR. BOHEMICA, PANAEOLUS CYANESCENS, PSILOCYBE SEMILANCEATA, PROTOSTROPHARIA SEMIGLOBATA, PANAEOLUS PAPILIONACEUS, PANAEOLUS GUTTULATUS, PANAEOLUS FIMICOLA
-light brownish
-whitish-turned-fibrous
-bluish
-base blue-white mycelial
-somewhat thickened and curved
There is an urgent warning against food experiments. Collecting, possessing and selling drug mushrooms is illegal in many countries around the world.
Depending on the particular strain, growth method, and age at harvest, psilocybe mushrooms can come in rather different potencies. It is recommended to weigh the actual mushrooms, better then counting them. 10% of the mushrooms mass is left, when dried. Take a look at Properties, to find out how potent they are.
Due to the presumed main ingredient, psilocybin, the same effect can be expected as with other types of well-known hallucinogenic mushrooms. At this point, it is convenient to refer to the description of the effects of Psilocybe cumbensis.
Duration:
5-6 hours
-neutral to slightly floury
-mealy
-slightly bitter (tart)
-brownish
-then green-blue to lagoon-blue
blaugrünfleckender Kahlkopf, blaufärbender Kahlkopf, Psilocybe cyanofriscosa, Azurkahlkopf, Geriefter Azurblauer Kahlkopf